Owner Resources
Information You Need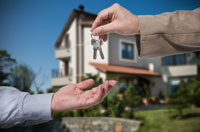 At Reed & Associates of TN, LLC, we treat your home as our own. We offer a wide range of property management services to fit your needs as a landlord or home owner. We tailor our services to ensure that you have the highest level of service for your home.
Services We Offer
Resources
Have a Question?
Frequently Asked Questions
Q:
Will I get a monthly statement?
A:
Yes, we provide a monthly statement for your rental income and expenses. Your Owner Distribution will be direct deposited to your bank account.
View More