Owner Resources
Information You Need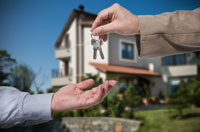 At Reed & Associates of TN, LLC, we treat your home as our own. We offer a wide range of property management services to fit your needs as a landlord or home owner. We tailor our services to ensure that you have the highest level of service for your home.
Services We Offer
Resources
Have a Question?
Frequently Asked Questions
Q:
How do I determine the rental amount?
A:
The local market determines the rental amount. As experts in the field, we know the market and the competitive rental ranges for your home. If the home is marketed too high the home will be vacant much longer.
View More