Owner Resources
Information You Need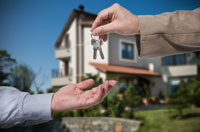 At Reed & Associates of TN, LLC, we treat your home as our own. We offer a wide range of property management services to fit your needs as a landlord or home owner. We tailor our services to ensure that you have the highest level of service for your home.
Services We Offer
Resources
Have a Question?
Frequently Asked Questions
Q:
How do you market the property?
A:
We attribute our marketing success to our shotgun approach. Our promotional efforts include media advertising, yard signs, flyers, and most importantly our website.
Overview of Marketing Resources:
Internet Marketing
Yard Sign
Classified Ads
Yellow Pages
Work with Relocation Offices
Broker Referrals
Website and E-mail
View More