Phillip Kemp of Reed & Associates was the featured guest on Real Estate Mortgage Shoppe. Real Estate Mortgage Shoppe is on 600WREC locally in the Memphis area each Saturday morning at 9:00, and it is available nationwide on iHeart radio.
The topic of the show was "Making Money Investing in Real Estate with the Right Financing & Property Management Solutions."
Below are some of the topics discussed on the show. Click Here to listen to the entire program.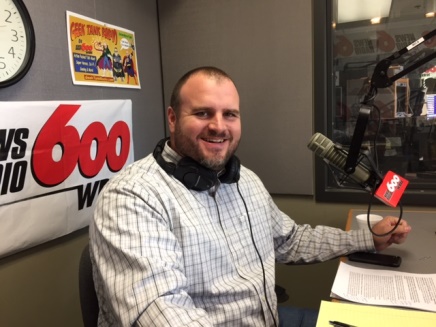 Upward Trend in Mortgage Rates: Jo Garner commented that recent mortgage rates had their highest rate price increase since 2013. These slightly higher rates may present an opportunity for real estate investors. Typically, overall real estate market activity will decrease as we head towards Thanksgiving & Christmas. With the anticipated seasonal slowdown, the rates may cause some homeowner buyers to pause heading into the Holiday season. If the retail homeowner market slows down due to these or other factors, some sellers may be inclined to accept an investors offer of a lower price with the promise of a quicker closing.
Investing in Real Estate: With the recent Presidential election having passed, and the upcoming Inauguration of a new President looming, some investors are considering other options instead of continuing to invest in the perceived uncertainty of the markets. Traditionally, savvy investors will include real estate as a portion of their diversified investment portfolio. Tangible real property may provide investors will stable, long term returns as well as peace of mind in the face of an uncertain economic client. Memphis, TN and the surrounding areas are great prospective areas for investing in real estate with a long-term buy & hold strategy.
Investors Working with a Full Service Broker: Investors may choose to work with a Full-Service Real Estate Broker for their investment properties. Reed & Associates assists our investors in the following areas: Acquisition, Property Management (Leasing, Management, Record Keeping), Maintenance, and Exit Strategy/Disposition.
Homeowner Clients: Reed & Associates also provides Property Management services in the Memphis & surrounding areas to Homeowner Clients. Typically, Homeowner Clients have 1-5 properties and may have formerly occupied the properties as their personal residence.
Reed & Associates is a Full-Service Real Estate Brokerage with a focus on Residential Properties. We have been in business since 1992, managing properties since 1997. With 60+ years' real estate experience among its ownership, Reed & Associates has the experience to effectively represent the needs of its clients.
For more info, contact:
Phillip Kemp901-209-0555 direct or E-mail
Ben Reed901-209-0621 direct or E-mail